Only a limited number of copies are still available of Peter Ruting's "The images of thought". The book has become a classic in the collection of photographic art books.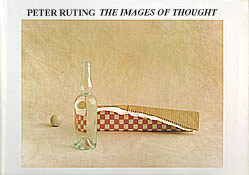 The content covers the period from 1981 until 1988 when Peter Ruting created his first selection of fine art photography.

The introduction is written by Stuart Bennett. The book contains all 40 prints. Page size 25 x 30 cm ( 9.85 x 11.8 inch).